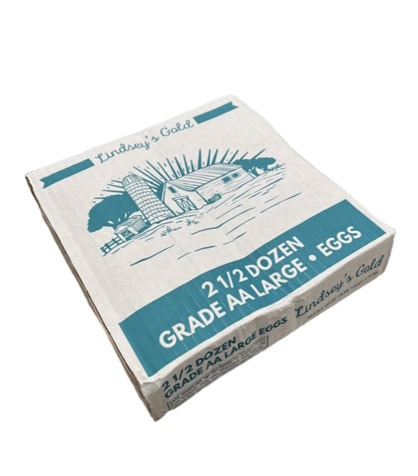 Buy Sleeves for Eggs
Store and secure your eggs with sleeves that protect your purchases from bumps in the road. Through Eggs Unlimited, we procure eggs of any variety and packaged in the way that's most convenient for your needs. We're a full service operation, offering sourcing, inventory, logistics, and market analysis alongside egg procurement.
What are egg carton sleeves best used for?
Egg sleeves are a protective layer added to packaging to combat egg breakage during shipping. They are typically corrugated paper rectangles into which filler flats, another common egg packaging material, fit snugly. The sleeves' strong, but not overly tight, fit prevents the eggs from moving around, cracking, or breaking in transit.
Benefits of egg carton sleeves
When you order egg sleeves in bulk, you get another layer of padding as you transport, store, or sell your eggs. This extra layer of protection can keep your eggs in place while they're in transit. This way, they're less likely to break or take damage.
Are there additional packaging options available?
When ordering egg cartons, filler flats may be placed between rows of cartons. These filler flats, which are cardboard egg cartons without a top, are structured to suit large-volume industrial shipping and storage. The cartons themselves are available as cardboard or plastic cases, and overwrap plastic sheeting is also available for further transport security.
Some of your packaging options include:
Loose eggs on open skids, packed on paper or plastic flats
Loose eggs in boxes, eggs on paper flats boxed in 15 or 30 dozen cases
Carton eggs in 12 or 18 count cardboard boxes
Overwrap
2.5 dozen count
Why Eggs Unlimited?
When you partner with Eggs Unlimited, you make the most of your egg product supply chain at every step of the way.
Our supply chain network is designed to weather sudden or unexpected market volatility, so our customers can rely on our network through any challenge.
Our customers benefit from market analysis that comes from the decades we've spent in the egg industry.
Our robust logistics management manages your orders from initiation to final delivery.
Order egg sleeves to store and secure your egg purchases
Contact Eggs Unlimited to learn about all your egg packaging options.
Call: 888-554-3977
E-mail: eusales@eggsunlimited.com