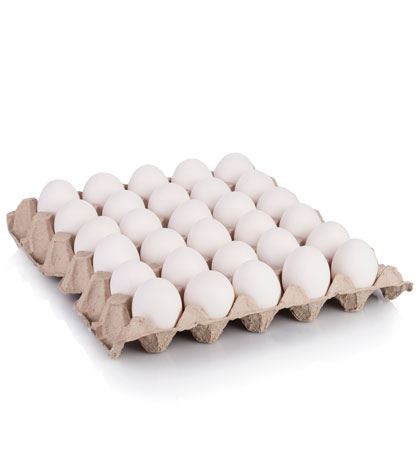 Other Specialty Eggs
Eggs are often purchased and sold as a commodity, but buyers and producers are often looking for ways to differentiate themselves in the space. Eggs Unlimited works with our customers to help them plan production or sourcing for a variety of specialty eggs, varying by color, pack, production style, and even the type of birds that lay these eggs.
OUR Other specialty eggs
Quail eggs
heirloom eggs
And More…
---
What are specialty eggs?
Specialty eggs are often categorized by their production style. Eggs Unlimited offers traditional styles of specialty eggs and egg products, and we can also help with sourcing items like commercial duck eggs, quail eggs, custom packs, or precooked egg products.
Types of specialty eggs
Specialty eggs vary in size and color. Some specialty eggs come from different breeds of laying hens. Heirloom eggs, for example, can have a blue tint to their shells. Duck eggs are also an expanding category, both for retail and commercial bakers. They are typically larger than chicken eggs, and their high protein content and larger yolks make them ideal for adding richness in baking applications.

Shell eggs can also be pasteurized in-shell through a heating process to eliminate the risk of potentially harmful bacteria that could be found in raw egg. This can add peace-of-mind for institutional buyers and product manufacturers that are looking for raw applications in their finished products.

Eggs Unlimited also has access to a variety of cooked patties and scrambles. These are ideal for foodservice companies due to their convenience, shelf-life, and consistency. Customers are able to blend eggs with other ingredients for items like breakfast sandwiches, burritos, and other frozen, ready-to-eat options.
How are specialty eggs sourced?
Specialty eggs require unique sourcing strategies given the commercial scale of these operations. Oftentimes, specialty production is limited to smaller operations. This requires larger customers to have an even more diverse supply network.
Eggs Unlimited works with farmers and our customers to ensure deliveries are on time and in full. We make sure product meets the specifications of our buyers, from certifications to branding and packaging. We also offer creative contract and spot pricing options.
Certifications
Eggs Unlimited works with top certifiers to ensure production practices that are ethical, sustainable, and otherwise beneficial and high-quality. We understand that our customers may have unique initiatives, and we work closely with producers to meet these needs. Certifiers can vary across production types, especially for specialty eggs, so our team of experts strategically identifies partners and helps customers achieve their goals.
Why Eggs Unlimited?
Working with Eggs Unlimited gives buyers and sellers access to one of the largest networks in the industry. The specialty egg category continues to evolve and grow quickly. Partnering with Eggs Unlimited gives you a team of experts to rely on, covering everything from complex market dynamics, packaging, logistics, and accounting. We are here to help you discover and define your specialty egg strategy, with decades of experience in the egg industry.
Order other specialty eggs today
Connect with the Eggs Unlimited sales team for specialty egg options.
Call: 888-554-3977
E-mail: eusales@eggsunlimited.com